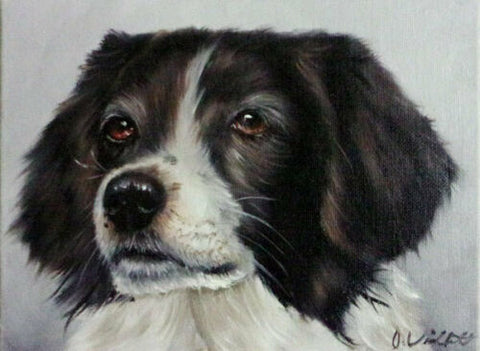 Original Hand Painted Oil Painting English Springer Spaniel Portrait Artist signed
$59.99
Brand Unknown
Original, highly detailed and realistic hand painted and signed oil painting in Old World Style. 
This is not a print, it is 100% hand painted oil painting on canvas.
This painting does not come with any hangers. This painting requires a standard wall picture frame.
This oil painting was done using the finest quality of oil colors.
Perfect for English Country Style decor!

Measures: 6 x 8 x 1/8"thick 

Condition: New